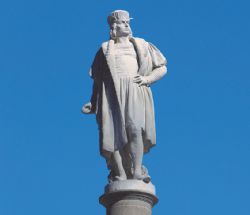 Learn about Christopher Columbuis - more than sound bites
Columbus day is this month.
The attached video, provides a clear and powerful rebuke to the pernicious narratives being spread about Christopher Columbus. Special St. Francis tidbit, Christoper Columbus became a third order Franciscan.
You will be likely surprised by what you see, and how history has been in some cases distorted.
Thank you!