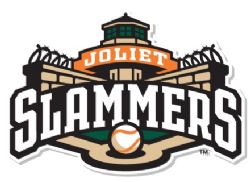 ANNUAL JOLIET SLAMMERS BASEBALL GAME June 23, 2017
ANNUAL JOLIET SLAMMERS BASEBALL GAME
FRIDAY June 23, 2017 7:05 PM
Knights of Columbus St Mary Council 6993 Family Outing
see flyer for details
Tickets now available at $40 each which includes Skybox seats, all the food and non-alcoholic beverages you want, and post game fireworks. Not to mention a great social time with fellow Knights and families.
Mokena Knights of Columbus Order
Click Buy Now to go to the purchase page, please enter the number of tickets desired then on next screen click pay by credit card you do not have to sign in (this is needed only if paying by PayPal).
Jim Peppmuller will have the tickets for you.