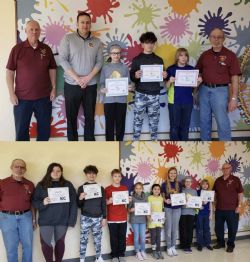 2020 Spelling Bee
Council 1382 sponsored the local Spelling Bee at Carlyle on Feb. 21. Participants and winners are included in the attached picture.
Spelling Bee winners:
1st place: Elliot Warden
2nd place: Michael Rega
3rd place: Taylor Robert
These winners will advance to the regional bee at Aviston Grade school on March 22 at 1PM.
Paul Kauling is the Council 1382 chairman of the Spelling Bee.