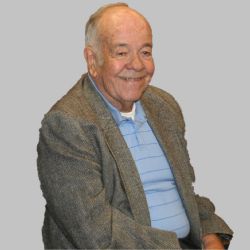 Father Francis O'Hare Memorial Scholarship
The Saint Robert Bellarmine Council 10877 Knights of Columbus is pleased to announce a scholarship opportunity for parishioners, Knights, and their families. The Knights will sponsor one $500 scholarship to a graduating high school senior entering a Catholic college or university. The Knights of Columbus Father Francis O'Hare Memorial Scholarship is in honour of Father Frank's years of service to our parish and its youth and as chaplain of our Knights of Columbus council.
Those students wishing to apply for the scholarship should contact Paul Monticciolo at paul.monticciolo@gmail.com. Completed applications must be returned by May 13, 2018.