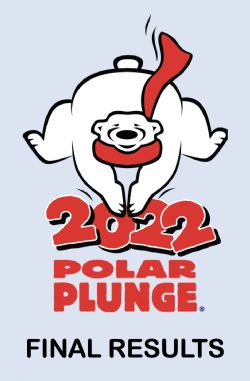 Polar Plunge 2022 Results and THANK YOU!
Our Council's participation in this year's Polar Plunge was a great success, as you will see from the results on the attached PDF. Special Olympics has been a charity close to the Knights of Columbus since its inception. We plunge to raise funds to support our Special Olympics Georgia athletes. Many athletes would not have the means to participate in the Special Olympic Games without the financial assistance we bring through our participation in SOG's fundraising efforts.
On behalf of the council, we would like to sincerely thank all the Brother Knights who donated towards this worthy cause. Also, a additional deep thanks to the parishioners of St Benedict who contributed as well, where more than $1200 was generated through the collection basket for Deacon Derek Gant.
It was a great experience for all - let's see if we can do even better in 2023!