---
---
IF YOU HAVEN'T YET TAKEN THE OPPORTUNITY TO PAY DUES FOR 2019. PLEASE

TO PAY YOUR DUES ON LINE .
---
ST. JOSEPH COUNCIL #14795 INITIATED TWO NEW MEMBERS IN JANUARY. WE WELCOME SEMINARIAN BROTHER THEODORE HAGGERTY AND STEVE GADDIS TO OUR COUNCIL.

---
---
ST. JOSEPH KNIGHTS CONTINUE IN THEIR ONGOING SUPPORT OF THE MARIE WILKINSON FOOD PANTRY. IN ADDITION TO HOURS VOLUNTEERED MONTHLY AT THE EAST SIDE PANTRY, DGK JOHN KERTESZ PRESENTS CATHY FERREL OF THE PANTRY WITH A DONATION FROM THE COUNCIL, GIVEN ANNUALLY TO HELP CONTINUE SERVING THE NEEDY OF THE COMMUNITY.
---
---
ST. JOSEPH COUNCIL SUPPORTS OUR SEMINARIANS
This year, Council #14795 is offering spiritual and monetary support for two local Seminarians, Brother Theodore Haggerty and Seminarian Max Oswald.
Read more about Brother Theo click here.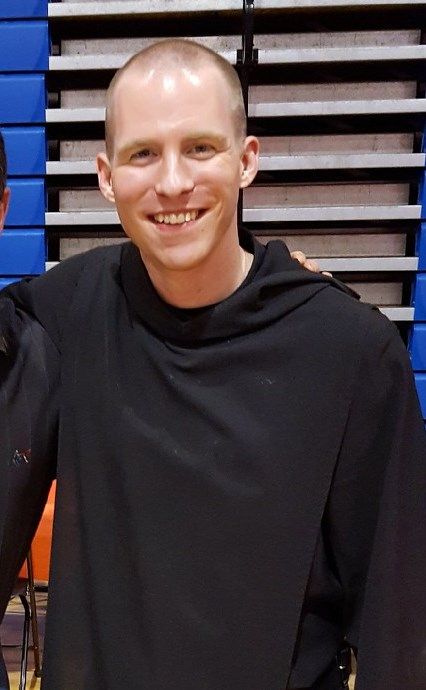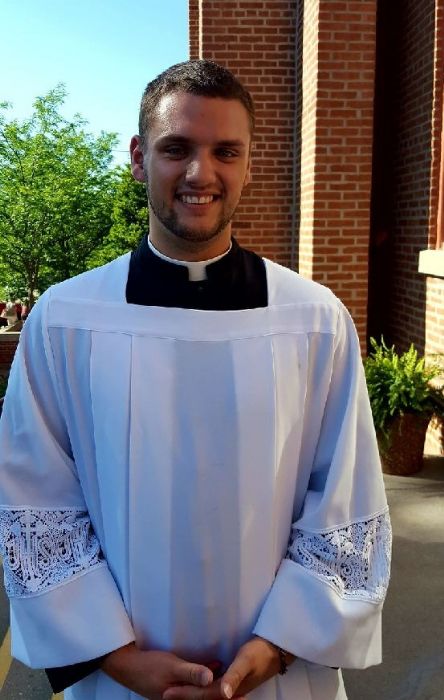 ---
PHOTO GALLERY HIGHLIGHTS INCLUDE:

--KNIGHTS SERVING BREAKFAST AT SCHOOL
--COUNCIL HOSTS FREE THROW CONTEST
--MEMBERS ATTEND WATERLEAF FUNDRAISER BALL
--MARIE WILKINSON FILL THE BOWLS EVENT
--CHRISTMAS BREAKFAST WITH SANTA
<<<<<<<<<<<<<<< see Photo Galleries on the left

---
Meeting Minutes are now available here.
<<<<<<<<<<<<<<<<<<<<<<<<<<<<<<<Click 'Members Only' on the left.
Log in with your Member Number (on your membership card)
---