OUR NEWEST MEMBER, KNIGHT HUGO SALTIJERAL
---
St. Joseph Deputy Grand Knight Sam Phillippe and his Family are recognized on Social Media for their contributions to Marie Wilkinson Food Pantry.
---
---
St. Joseph Council awarded the Columbian Award for programing during the 2018-2019 year, presented by District Deputy John Kunkel to Past Grand Knight Mark Rudolph.

---
---
FIRST AND SECOND NOTICES FOR 2020 DUES PAYMENT HAS BEEN SENT TO ALL MEMBERS. PLEASE

TO PAY YOUR DUES ON LINE .
---
---
ST. JOSEPH COUNCIL SUPPORTS OUR SEMINARIANS
This year, Council #14795 is offering spiritual and monetary support for two local Seminarians, Brother Theodore Haggerty and Seminarian Max Oswald.
Read more about Brother Theo click here.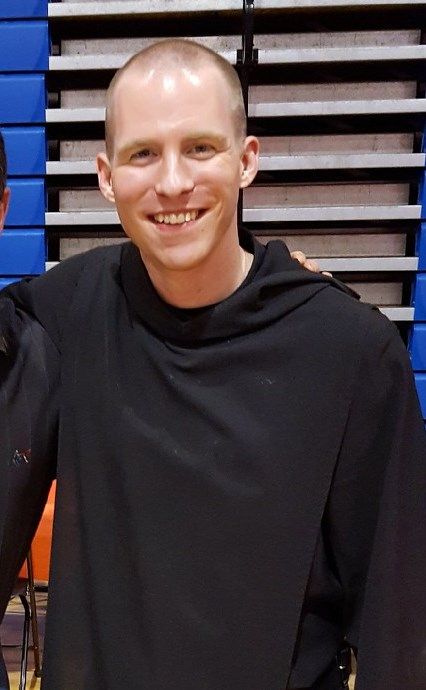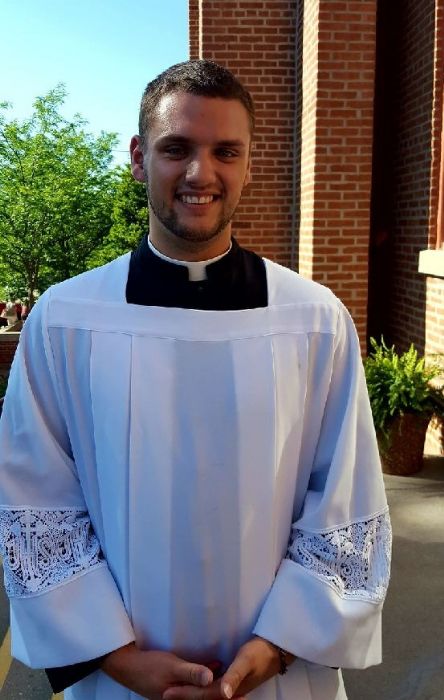 ---
PHOTO GALLERY HIGHLIGHTS INCLUDE:

--KNIGHTS SERVING BREAKFAST AT SCHOOL
--COUNCIL HOSTS FREE THROW CONTEST
--MEMBERS ATTEND WATERLEAF FUNDRAISER BALL
--MARIE WILKINSON FILL THE BOWLS EVENT
--CHRISTMAS BREAKFAST WITH SANTA
<<<<<<<<<<<<<<< see Photo Galleries on the left

---
Meeting Minutes are now available here.
<<<<<<<<<<<<<<<<<<<<<<<<<<<<<<<Click 'Members Only' on the left.
Log in with your Member Number (on your membership card)
---