At the Drive-Thru Mother's Day Blessing at St. Joseph, Fr. McMorrow and Deacon Bruce BLESSED parishioners and families, Parishioners CONTRIBUTED to Marie Wilkinson Food Pantry, St. Vincent DePaul, and to the Parish, Knights ASSISTED in collecting, giving out flowers and bulletins, directing traffic, then DONATED the contributions to the food pantry.
See more pictures of the event, click HERE
---
---
St. Joseph Council continues to support the Marie Wilkinson Food Pantry during this time of increased demand for food for families as a result of the Covid lockdown.
---
OUR NEWEST MEMBER, KNIGHT HUGO SALTIJERAL
---
St. Joseph Deputy Grand Knight Sam Phillippe and his Family are recognized on Social Media for their contributions to Marie Wilkinson Food Pantry.
---
---
FIRST AND SECOND NOTICES FOR 2020 DUES PAYMENT HAVE BEEN SENT TO ALL MEMBERS. PLEASE

TO PAY YOUR DUES ON LINE .
---
---
ST. JOSEPH COUNCIL SUPPORTS OUR SEMINARIANS
This year, Council #14795 is offering spiritual and monetary support for two local Seminarians, Brother Theodore Haggerty and Seminarian Max Oswald.
Read more about Brother Theo click here.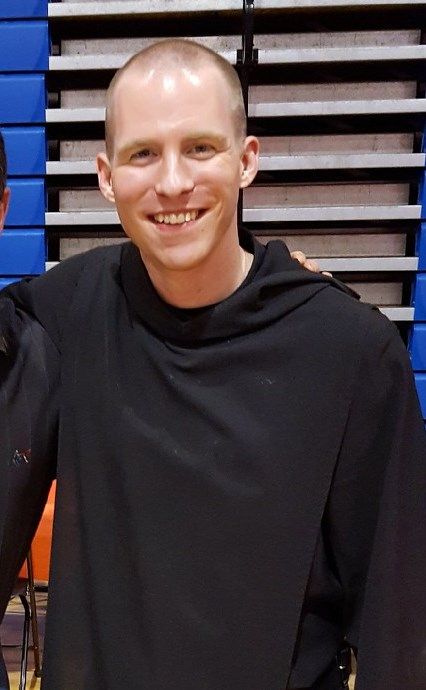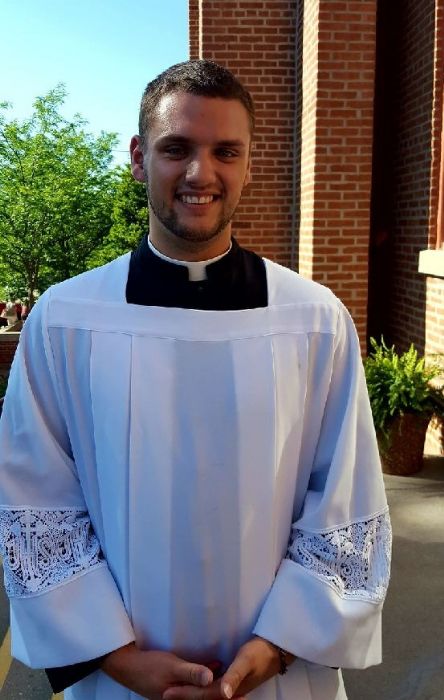 ---
Meeting Minutes are now available here.
<<<<<<<<<<<<<<<<<<<<<<<<<<<<<<<Click 'Members Only' on the left.
Log in with your Member Number (on your membership card)
---