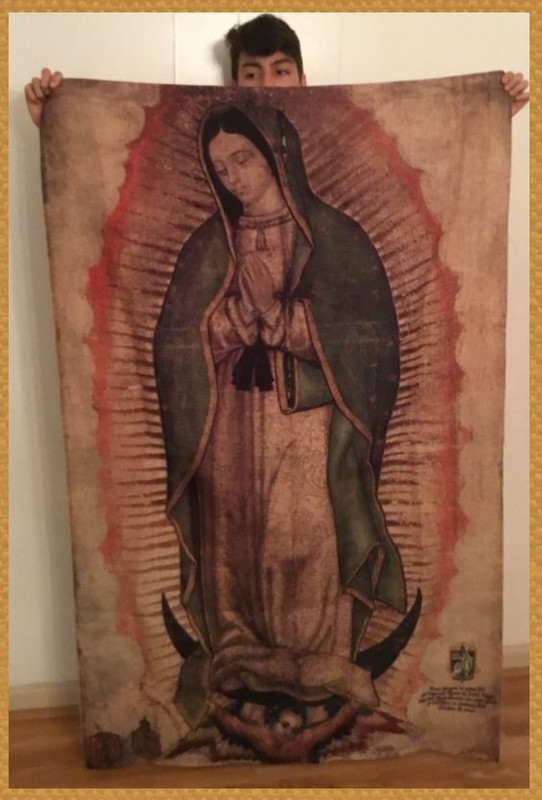 Our Lady of Guadalupe replica Tilma
Council 10861 is offering the sale of True Image replicas of the Tilma of Our Lady. Each Tilma is expertly printed on high-quality, faux henequen synthetic canvas.
There are three sizes available. Limited quantities are available.
Miniature: 4.5" x 9" = $12.00
Family: 20" x 30" = $60.00*
Original: 40" x 68" = $200*
*Special offer. Potential delay in availability.
Payment due upon pick up at St. Ignatius on TBA dates.
Council 10861 Brisket & Pork Butt Sale
Our Pit Crew is back to work. As a fundraiser for our Council, we will be selling full briskets (roughly 10 pounds) for $80 and full Pork Butts for $40. Briskets and Pork will be smoked by our Pitmasters and available for pickup and payment (cash or check) on Saturday, Oct. 31.
Pickup info TBA
Click here to order. Please order soon. Our Pits filled up last time.
SUPPORT TEXAS STATE CHARITIES:
SAVE THE DATE: Memorial Mass, Wednesday Oct 28
---
CLICK HERE TO PAY YOUR 2020 KNIGHTS OF COLUMBUS DUES