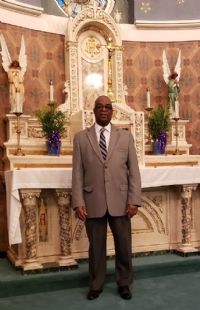 2019 - 2020

Frank Washington

Our Knight of the Year is the epitome of everything a Knight of the Year should be. He retired after 38 years of service to the United States Government which included some very sensitive areas of service. His numerous commendations speak to the high degree to which he fulfilled these duties. After relocating to Mississippi, he suffered the death of his wife and turned his efforts to his church, the parish school and the Knights of Columbus. He rose to membership in the fourth degree and is a proud member of our Assembly Honor Guard. In the Council, his work is evidence of his support of the program categories of Faith, Family, Community and Life.

The following are examples of this Knight's very personal involvement in our parish, school, council and community: Each morning/afternoon of every school day, Brother Washington acts as security guard at the parish school keeping an alert eye out for anything unusual. His very presence is a positive assurance to the staff, teachers, students and parents. He will also sub (strictly as a volunteer) in for the church grounds keeper/custodian when he is off work. If one of the churches needs a small repair he takes care of it without fanfare. For instance, just to cite one example, recently, he repaired and patched several pot holes in the St. Patrick Church parking lot at his own expense. He acts as the Sacristant each Sunday morning at St. Joseph Church making sure everything is ready for Mass, the heat/air adjusted and all necessary supplies are in place. He is a member of the Knights of Peter Claver and serves as a volunteer pall bearer at funerals when requested. He is a member of the kitchen crew for the Wednesday night parish dinners often serving as the primary chef. He participates in every council activity and often serves in a primary role when others fail to appear. He is one of the primary cooks for the church wide fish fries and BBQ's that occur throughout the year.

In short, Brother Washington "asks nothing but gives all" to the church, council, school and community. We are proud to have him as our Council Knight of the Year and believe he will only add luster to those previously selected as Council 802's Knight of the Year.


---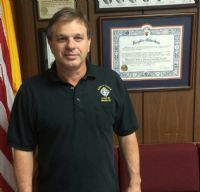 2017 - 2018

Ed Shamp

Our congratulations go out to our Knight of the Year, Ed Shamp. In August of 2016 the concept of upgrading Council 802 bathrooms to the 21st century with regards to meeting the American Disabilities Act (ADA) federal guidelines was conceived. In January of 2018 the project was completed.

One Knight, in particular, bought into this dream. To say that he lived, ate, drank, and breathed this as a part of his waking hours would be spot on. We're talking about 2+ trips per day, on average, for a long time to the job site. All inspections of material and job quality control to involved inspectors was part of the deal. This Knight actually has a day job.

In addition to this responsibility, the KofC kitchen and bar is another job on which he spent a lot of personal time. This is a mini bit of information that will open a small window into this Knight's endeavors for his Council.

Our council is proud to name Ed Shamp as our Knight of the Year for the year 2017 to 2018.
---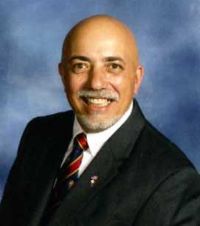 2016 - 2017

David Viger, GK


---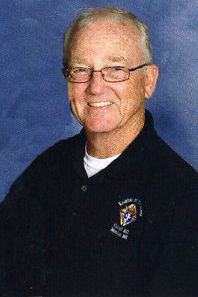 2015 - 2016

Howard McCarty


---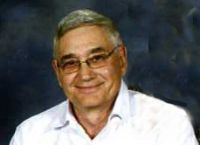 2014 - 2015

John Kasper, PGK


---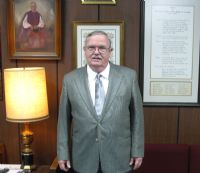 2013 - 2014

Patrick J. Carter (PJ) PGK


---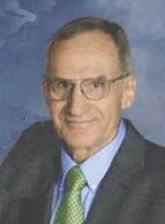 2012 - 2013

Otto Storr


---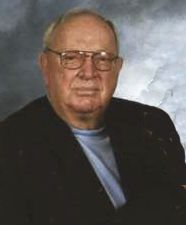 2011 - 2012

Tommy Beeman


---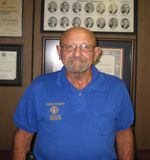 2010 - 2011

Roland Stewart


---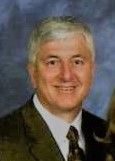 2009 - 2010

John Maloney, Jr.


---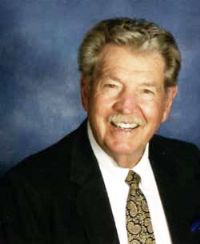 2008 - 2009

Larry Birzer


---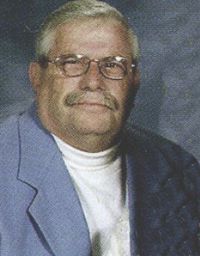 2007 - 2008

Robert (Bob) Leo, PGK


---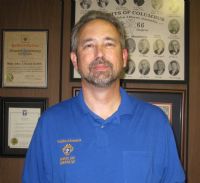 2006 - 2007

John Harwell


---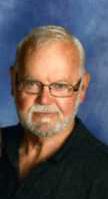 2005 - 2006

John Bennett, PGK