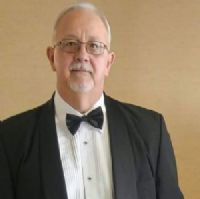 2017 - 2018

John Owen

SK John Owen was named the Knight of the Year for 2017 for all of his contributions throughout the year within our council and in the Catholic Community here in Sumter. John has been Warden this past year. He has also helped out wherever needed whether it be with the Knighthood Degree, Ordination reception, Farewell reception for Father Frank, Christmas Parade or any other council and parish activity, Brother Owen can be seen getting involved.
2015 - 2016

John Stanley

SK John O. Stanley is a past Grand Knight for council 2207 and has been 100% committed and involved with virtually every council activity this fraternal year. The following are just some of his accomplishments:
•Second year Trustee for Council 2207 and is the driving force for completing the semi-annual audit
•Helped organize the Installation Ceremony and follow-on dinner in July 2014
•Assisted with council's "first ever" participation in KofC Soccer Challenge in October 2014 by helping with set-up and tear-down and serving as scorekeeper during the competition
•Did an outstanding job in organizing and scheduling knights to assist in selling Christmas cards and magnets at all masses during two consecutive weekends in December. John was also present before and after each mass to ensure coverage was provided. As a result of his leadership and efforts, the council was able to raise approximately $400 to assist with council programs.
•Organized the council's annual "Italian Dinner" in February 2015. This included setting up the hall, managing ticket sales, arranging for coverage for various stations, coordinating volunteers to provide desserts, and many other functions. During this entire process John provided "hands-on" training and mentoring to one of the newest council members to enable him to manage future events. As a result of John's efforts, the council was able to generate in excess of $1500 to support our RSVP program.
•Earned ACE award for his exceptional participation in culture-of-life activities during current fraternal year.
He is a true inspiration to his brother Knights and is totally committed to his faith, his family, and the Knights of Columbus.