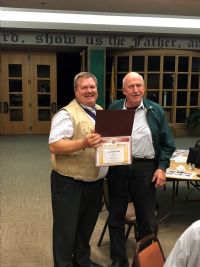 September 2019

Joe Vene


---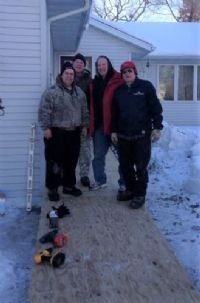 March 2019

Rick Coe

When a brother Catholic needs help, Rick Coe is the guy you want leading the way. Our Brother Rick learned that one of the parishioners at St. Philip's Catholic Church had been severely injured in an auto accident. When Rick found out, he took it upon himself to look into building a ramp for the gentleman. Rick spearheaded the effort to raise the funds for the ramp and along with a few brother Knights, they were able to build the ramp. Thanks to all our brother Knights for helping and for Rick's leadership. Rick has also been instrumental with the KC Helping Hands effort. Thanks for all you do. Pictured with Rick, brother Bob, George, and Claude.
---
February 2019

Jim Gavin


---
February 2019

Lloyd Sobieck


---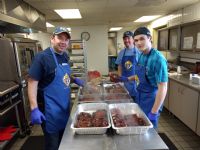 January 2019

Brad Arel

When it comes to smoke and barbecue there are very few knights who shine as brightly as Brad Arel. He's like the mail service, neither sleet nor snow nor rain will stop him from cooking up hundreds of pounds of ribs for the KC Barbecue Rib Dinner.

However, Brad is also being recognized for his work with the youth at St. Philip's Catholic Church. Brad has built a new youth program that brings together students who went to Catholic Church camps over the past year. He recognized that many of the students came out of camp closer to God. Yet far too often, many slowly drifted away from the relationship with their Lord. Brad thought that if we could bring them together once a month, we may be able to prevent that. We recognize him for his work and bless him in this endeavor.

Grand Knight,
Dan Voss
---
December 2018

Randy Lipsy

Sine it's inception, the Knights of Columbus has been all about volunteering. Brother Knight volunteering to help out the widows and children of fallen Knights. Volunteering in the church and community. Yet some brother Knights take this a step further and volunteer to protect the United States. This month we recognize Brother Randy Lipsy for his service to God and country. During his last deployment, Brother Randy was instrumental in growing our order by enrolling new Knights from his unit in the Air Force. Brother Randy is also willing to lend a hand at KC events. Thank you Randy for all you do.
---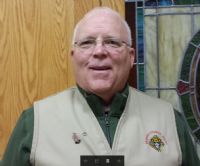 November 2018

Phil Hodapp

A great husband, father and grandfather, very strong in Catholic his faith, caring, a just man, willing to help those in need, a great sheriff, brave in the face of evil, a powerful leader, a great example for young men, a strong Christian, stands for what he believes in, a mentor to many, and a good friend to his brother Knights. These are just a few of the attributes that make Phil Hodapp a great person and a great Knight. He is truly a great example of what it really means to serve others.

Respectfully,
Dan Voss
Grand Knight
---
October 2018

Glen Aagard

Quiet and very humble, Glenn is a great example to all. Be it a pancake breakfast or the KC BBQ Rib dinner, you will find Glenn hard at work. Even when presented with this award, his first response was "there are many others who deserve this award more than I do". Glenn's humility is a great example to all Knights.
---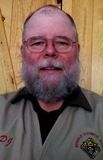 September 2018

DJ Bakken

When it comes to volunteering for the Knights of Columbus, DJ leads the pack. You will find him cooking for our council meetings, flipping pancakes for All Pro Dads, serving on the Walleye Classic Committee and more. He also is a strong Christian and Catholic as demonstrated by his help with the Rosary, choir and more.
---
April 2018

Joe Vene

On most Sunday mornings you will find Joe praying the Rosary at St. Philips Catholic Church. During our council meeting Mass, Joe's string baritone voice keeps us all alert during the readings. Yet Joe's ministry shines most of all when he shares his most wonderful gift, his singing voice. Joe can be heard singing the National Anthem for different KC events and as a cantor, he is absolutely outstanding. Thanks for sharing your gifts.
---
March 2018

David Brooks

Dave participates in the Sunday Rosary along with the Planned Parenthood silent prayer sessions on the 3rd Sat of each month. He also helped out with the Free Throw competitions that was recently held. Dave is also there in the praying of the Rosary for our fallen brothers. Dave is a great asset to our council.
---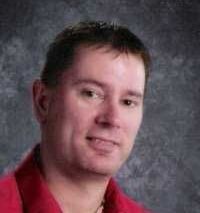 February 2018

Terry Belanger

Matthew 5:16 states, "your light must shine before men, that they may see your good deeds and glorify your heavenly Father." Among our brothers there are many who cast a bright light. Whose good deeds are noticed. Yet few cast this light as bright as Terry Belanger. Terry's support of our Council, the Walleye Classic, All Pro Dads, St. John Paul II Assembly, St. Philip's Catholic Church, and its youth are a shining example of the call required of a Knight. Terry's love for our Lord is a shining example for all to follow.
---
January 2018

Richard (Rick) Coe

Assisting others seems to one of Rick's goals in life. When the council agreed to establish a local Helping Hands program, Rick quickly volunteered to help. He also is one of the co-chairs of our annual Tootsie Roll drive and can be found helping at numerous council events. Rick is a great example of how Knights help those in their community.
---
December 2017

Ron Hendricks

Ron can be found helping out at most KC events. During the Wilton Pancake Breakfast, Ron and his wife both helped create a successful event. Council 1544 recognizes Ron for all of his hard work and dedication to the KC's.
---
November 2017

Peter Aube

When volunteers were needed on the KC BBQ crew, Pete stepped up to the challenge. Then after grilling for many hours, he volunteered to join the team on a regular basis. You'll also find Pete helping out at church as a drummer. Pete is a great example for all Knights.
---
November 2017

Peter Aube

When volunteers were needed for the KC Barbecue Crew, Pete stepped up and quickly volunteered. After a full day of grilling, Pete stepped up and decided to join the team. Pete can also be found volunteering at church and playing the drums during mass. Pete is a great Knight.
---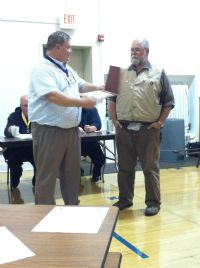 October 2017

DJ Bakken

DJ Bakken is always there to help out at all KC events. Recently DJ assisted Real Presence Radio with their radio tower.
---
September 2017

Richard Riewer

When the council decided to hold the first soccer challenge, it quickly sought out Rich who accepted the job. Rich organized and executed the first soccer challenge. Rich and his family also help out regularly at KC events including pancake breakfasts. Rich is a great Knight.
---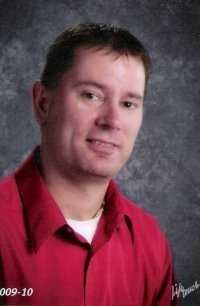 December 2015

Terry Belanger

Terry was instrumental in securing the location for our council coats for kids promotion. With Terry's help, Grand Knight Phil and Chancellor Dan were able to distribute 62 coats to those in need at the Ponemah elementary school located on the Red Lake Nation Indian Reservation.
---
March 2015

DJ Bakken

Attend a Knights of Columbus council 1544 event and you will see DJ Bakken up to his elbows helping out any way he can. Carrying pancakes, reading the rosary, and helping clean up after a council meeting, DJ is a great example to us all.
---

February 2015

Bill Batchelder

Bill is a Knight of the Month for February 2015. Bill's devotion to his fellow man shines brightly in the way he helps those most in need. Caring for the less fortunate and providing them a ride to church is a model of a Knight's way of life. Bill exemplifies charity and fraternity and is a good example for all Knights.
---
January 2015

Gerry Cardinal

Gerry exemplifies the duties required by a Knight to serving his fellow man. Gerry is one of the first to volunteer for council events. His devotion to our council is represented by the works he performs at meetings, pancake breakfasts, and more. Gerry volunteers to read the rosary and is a great example of a good Knight.