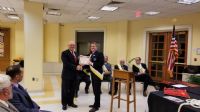 January 2020

Ron Fauquet


---
December 2019

Mark Menotti


---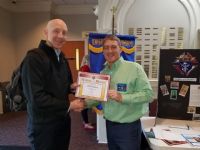 November 2019

Matt Pacheco


---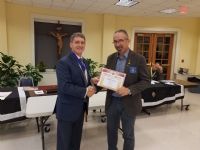 October 2019

Patrick Franco


---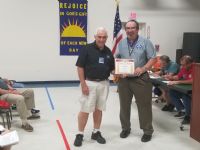 June 2018

Dave Wilson

Congratulations and Thanks to June's Knight of the Month Brother Dave Wilson! Dave organized the Council's recent document shredding day at St. Raymond's.
---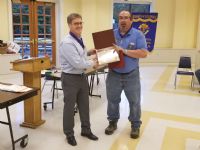 May 2018

Barry Ryan

Barry Ryan is the Knight of the Month for May. In addition to the responsibilities as Deputy Grand Knight, Barry also coordinated the KOVAR fundraiser and the recent Parish Blood Drive. Congratulations Barry and Thanks!

---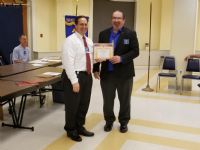 April 2018

Brou Gautier


---
March 2018

Michael Pham


---
February 2018

Jose Rodriguez


---
January 2018

Mart Harper


---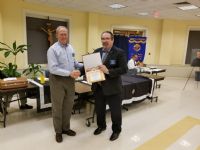 December 2017

Joe Estabrook


---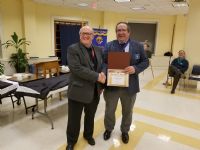 October 2017

Doug Stormont

October Knight of the Month is Doug Stormont. Doug completed many years of service as the coordinator of our Council's blood drive with another very successful drive in October. Thank you Doug for a great job and for helping to give the Gift of Life!
---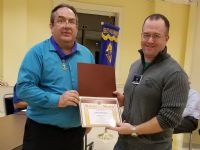 September 2017

John Minear

Congratulations and thank you go to John Minear who generously volunteered his time to several events and projects last month, including the picnic table restoration and the Parish picnic.
---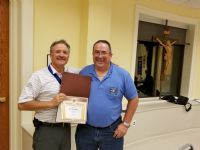 August 2017

Bill Vitaletti


---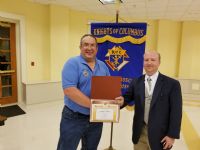 July 2017

James Carlson


---
May 2016

Joe Amann

Joe is recognized as Knight of the Month for May due to his "double" and "triple" duties for KOVAR. Whenvever we had open slots for our KOVAR assignments, Joe would step up and handle double duties at the Giant and double duties at the Masses. Thanks Joe for making KOVAR a tremendous success.
---
April 2016

Chuck Tiso

Chuck is recognized as Knight of the month for April for his never ending help at all Knights events. Chuck and his wife, Caterina, helped at the Italian dinner. Chuck regularly attends our meetings and gives suggestions on how to improve our outreach to the parish. Chuck also is a member of our Men's prayer group and is very active in our Cursillo group at church.

Congratulations Chuck and Thank You.
---
March 2016

Patrick O'Brien

Pat is recognized as Knight of the Month in March for his direction of the St. Patrick's Day Dinner. Pat was in charge of the dinner and as usual, it was a great success. Pat is our Deputy Grand Knight, EM at church, CCD teacher and a member of the finance committee. Thank you Pat for all your hard work.
---
January 2016

Buz Buczacki

Buz is recognized for his coordination in putting on Breakfast with Santa. Buz helped with the setup, cooking, assisting the youth with their assignments and clean up. Thanks Buz for all the hard work for this event.
---
December 2015

Bill Strickland

Bill is awarded the December Knight of the Month. Bill is our recorder and stepped up to this task when we were in need of help. Bill assists at the "spirits" table for every dinner and is a huge asset to our council and parish.
---
November 2015

Mike Mullen

Mike coordinated the Octoberfest Dinner and it was a huge success. Mike is a past Grand Knight and is always available to assist and help with all our events. Thanks Mike for helping, even though you were selling a house and moving.
---
September 2015

John Knight

John always "steps up" to help. He assisted on the grill at the parish picnic and also played guard duties at the state meeting. John is a wonderful asset to our council and has provided excellent guidance to the new Grand Knight.