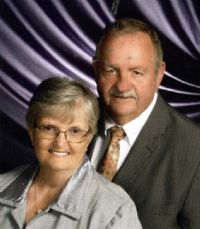 2018 - 2019

Frank and Carolyn Sharp

This family embodies what it means to be a member of the Knights of Columbus. Though
he only joined the Knights a relatively short time (5 years ago) back, Frank and Carolyn have
been fully invested in our Council in numerous ways. He quickly attained his second, third and
fourth degrees in a short time period. They are both at virtually every activity/program that the
Council sponsors often working behind the scenes in preparation and then afterwards during clean-up
without fanfare. Frank and Carolyn are both regular workers in the kitchen and bar on Wednesday Nights during Bingo. He has served as an Outside Guard, Inside Guard, is a valued member of the Building Committee and is a member of the Assembly Honor Guard.
During the years that the NAS-Meridian Base has had a Chaplain on post, both Frank and Carolyn have been instrumental in their support to make the Mass available to the sailors/families who live on the base. They along with one other couple worked to ensure that the Chapel was properly set up for Mass, led the music, and completed any other duties as needed.
Frank and Carolyn have been involved in the community in many aspects over the years. They have supported many school and youth related programs by donating their time, expertise and money. Most recently they have lent their support to the rebuildingof a local playground to make it completely disabled accessible.
Frank and Carolyn were high school sweethearts in Missouri and were married on July23, 1966. Frank served in the Navy for 23 years (1965-1988) retiring as a Command Master Chief. He was on 11 aircraft carrier cruises that lasted anywhere from 6 months to 14 months in duration each. They lived in Memphis, Oak Harbor (3 tours), Lemoore, Ca., finally retiring to Meridian. Later he worked in a second career as Class B Water Operator for the City of Meridian and as a Maintenance Technician. Carolyn was mostly a full time Mom through years though she did work at a local bank and a credit union in Meridian. In addition to their 2 children, they have 5 grandchildren and 4 great-grandchildren. Their Catholic faith is central to their marriage and the example they have shown their family has been followed by them.

---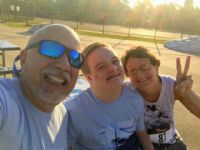 2017 - 2018

The David & Adrian Viger Family

Congratulations to our family of the year, the David and Adrian Viger family. The recently blended family has set a great example of what "Family" really means. The husband, David, is our immediate past Grand Knight and during his two year tenure, set about to integrate more family activities that involved not only the Knights but our two parishes as well. Several times a year, the Knights sponsor a Family Fun Night in the St. Patrick Family Life Center after the Saturday evening Mass. This was to encourage fellowship among Men who were not Knights, involve spouses, children and others throughout our Catholic Community. His wife Adrian has been instrumental in planning and guiding various games/activities that involve the young and the "young at heart" during these Fun Nights.

This past Christmas, they hosted our Council Family Christmas Party at the Hall and both of them put in a number of hours of work to make the event special for the children and families who attended.

During his time as Grand Knight, it was his vision that we renovate our Hall with the new wall in the ante-chamber and the recently completed bathroom/front entrance project. He did this with an eye on our council being more family friendly when we host events/programs/parties. Judging by the increasing attendance at various activities in the recent months/year, I think his vision in this has been fulfilled and will continue to be well into the future.

Adrian has served our Catholic Community in numerous ways over the recent years. For several years, she served as the PE teacher/coach for St. Patrick School, she has chaperoned numerous CYO activities/programs/trips over the last couple of decades. She has been a regular PSR Instructor/Teacher for the Parish for a number of years. If we fast forward to the present day, she will always willingly give of her time/effort to help in any parish/knight related activity when the opportunity presents itself.

David and Adrian do not just sit back and wait to be asked, they are proactive in seeking out where they can help. If they see a need, they will work towards getting that need satisfied.

Lastly but most importantly, this couple takes care of a special needs son, Patrick, who is beloved throughout our Catholic Community. During the time of David and Adrian's courtship and after their marriage, it was obvious that David and Patrick had hit it off and that a special relationship had developed between the two of them. Adrian has been a wonderful Mother to Patrick and with David's support and love, they are both a blessing to Patrick. As was mentioned above, Patrick is seen as an inspiration to many in our parishes and particularly to other youth who all love him and treat him as one of their own.

Once again congratulations to our Family of the Year, David and Adrian Viger. It is well deserved honor to a very deserving family.


---
2016 - 2017

Debbie and Darrell Hover

Our Congratulations go out to our Family of the Year for 2016-2017, Debbie and Darrell Hover.



---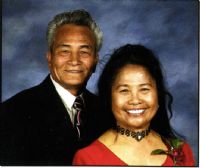 2015 - 2016

Liberty & Salvator (Sal) Moreno


---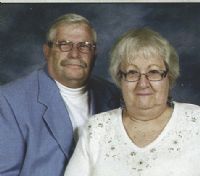 2014 - 2015

Rosalee & Robert (Bob) Leo


---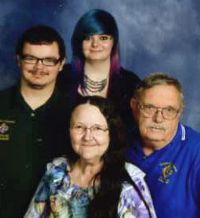 2009 - 2010

Betty and Patrick J Carter (PJ) With Chris & Tiffany


---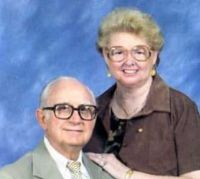 2008 - 2009

Joyce & Alan Woolley


---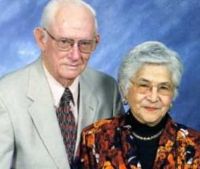 2007 - 2008

Virginia & Jim Baughman


---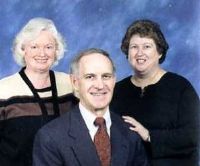 2006 - 2007

The Richard & Kathryn Gough Family

Congratulations to Richard, Kathryn and Katie on being selected as our Family of the Year for 2006-2007
---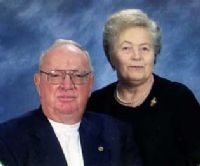 2005 - 2006

Theresia & Tommy Beeman

Congratulations Tom and Theresia
---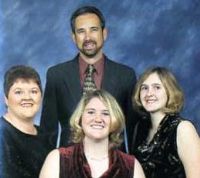 2003 - 2004

John & Bridget Harwell Family

Congratulation to John, Bridget, Serena, and Kara
---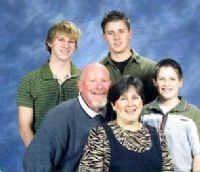 2002 - 2003

Denise & Jack Huntley

Congratulations, Jack & Denise
---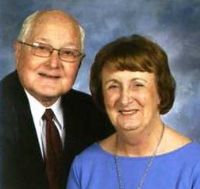 2001 - 2002

Lee & Kathy Foley

Congratulations to Lee & Kathy
---
2000 - 2001

Theresia & Tommy Beeman