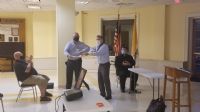 2020 - 2021

Matt, Joey and Jill Wheeler Family

The Wheeler Family has been an instrumental part of our Council and Parish community since the beginning of both. Serving in countless roles both in St. Raymond's and in the St. John Bosco Council, we will miss their steady presence and enthusiastic involvement in every aspect. We wish them well as they relocate to Southwest Virginia and thank them for the years of support.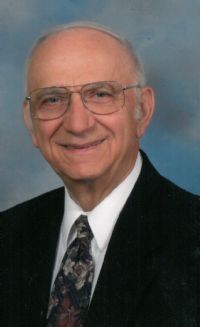 2017 - 2018

Chuck and Catarina Tiso

The Tisos have been a strong anchor our parish for a number of years.  In addition to singing in the choir and serving as lay readers, both Chuck and Catarina have been leaders in supporting the Cursillo Movement at St. Raymonds and across the Arlington Diocese.  The Tisos have also been very supportive of our council activities, including the Italian Dinner and the blood drives.  We lost our brother Chuck this council year after a prolonged illness.  It is only fitting that we recognize his and Catarina's many contributions to our council and our parish community.
2016 - 2017

Ed Gloninger

Ed and his family are recognized for the many activities they assist during the year. Ed is in charge of the Italian Dinner in April and his wife, Christine, cooks for every dinner we have through Annandale High School. Ed is the director and coordinator of our youth basketball program at St. Raymond's and handles the duties for the soccer and free throw challenge. His children can be found in the kitchen and hallways helping with dinners, picnics and the CCD program. Thanks to Ed and his family and congratulations