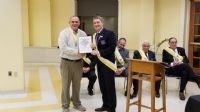 January 2020

Phil and Alice Bettwy


---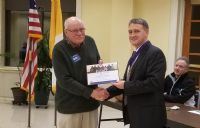 December 2019

Dirck Praeger


---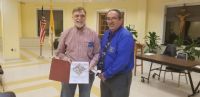 November 2018

Patrick McDonald Family


---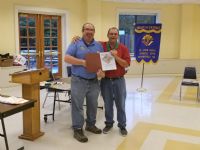 May 2018

Phil and Alice Bettwy


---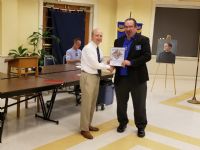 April 2018

James Carlson


---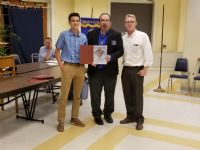 March 2018

Stephen Brunk


---
February 2018

Ed and Christine Gloninger


---
January 2018

Patrick and Marie Sanchez O'Brien


---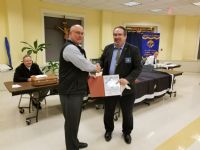 December 2017

Matt Wheeler Family


---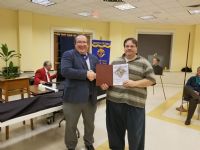 October 2017

Michael Welch and Cindy Leaf

Mike and his wife Cindy Leaf are the October Family of the Month. Mike and Cindy once again this year led a very enjoyable and successful OctoberFest dinner last month attended by more than 250 parish members. A great time was had by all.
---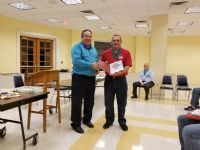 September 2017

Philip and Alice Bettwy

Phil and Alice Bettwy are recognized for their many contributions to the Parish and to our Council. Phil and Alice most recently coordinated the 2017 Parish Picnic last month. Congratulations and thank you for your service!
---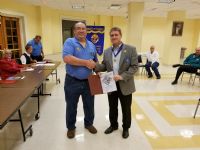 August 2017

Barry and Betsy Ryan


---
August 2017

Barry and Betsy Ryan


---
July 2017

Vince Drouillard


---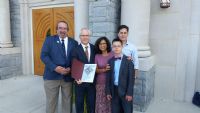 July 2017

Vince Drouillard


---
May 2016

Dirck Praeger

Dirck and his family have run the KOVAR activities for our parish for many years. This year was another very successful year for KOVAR donations and Dirck is the main reason for our council's success. Thank you Dirck for all the hard work. You are a tremendous asset to St. Raymond's
---
April 2016

Ed Gloninger

Ed and his family coordinated and ran the Italian dinner in April. Ed's wife, Christine, cooked for the dinner, Ed's Children helped sell tickets and served the food. Ed and his family are a great asset for our council and our church.

Thanks Ed
---
March 2016

John Knight

John and Judy Knight are recognized as our Family of the Month for March 0f 2016. John is a past Grand Knight who assists with the Retention Committee phone calls, helps the Grand Knight on yearly forms and paperwork and is an EM. He regularly attends meetings and his wife helps with counting money at church. They are why our council and church are strong.
---
January 2016

Vince Drouillard

Vince and his family coordinated the Breakfast with Santa. This is a time consuming task and his entire family was at the event helping and making sure all the children ate and had time with Santa. Our council is blessed to have Vince and his family.
---
December 2015

Pat Ronan

Pat and his family always have a "how can I help" attitude. Pat assists after Masses, helps sell Christmas trees and did every task at the breakfast with Santa event. Pat just recently transferred to our council and we are very lucky to have him.
---
November 2015

Mike Welch

Mike and Cindi Welch are recognized as family of the month for their tireless effort with Octoberfest Dinner. Mike and Cindi are always in the kitchen helping with every event and we are very fortunate to have them in our council and parish.
---
September 2015

Petitti Family

Robert and his wife Christine were a huge help at the parish picnic. Robert worked tirelessly in the kitchen while his wife Christine handled the desert and side dish tables. Our parish picnic was a huge success and Robert and his wife were a big part of that success.

---
August 2015

Wilson Family

Dave and Mary Wilson are recognized as the family of the month for August. Dave and Mary Wilson's son, Tom, is running for the Fairfax County School Board. Tom is a lawyer living in Oakton and he is running to defend our faith. Dave and Mary should be very proud of Tom. The Knights are very proud of Dave and Mary.
---
July 2015

Pomilla Family

Anthony and his wife, Kendra, are recognized for their work with the youth during the month of July. They assisted with the yard sale and went to Steubenville for the weekend youth retreat.
---
June 2015

Crennan Family

John and his wife, Mary Ellen, are recognized for their work during the past year. John was our Grand Knight and he did a tremendous job. Thanks to John and Mary Ellen!!
---
April 2015

The TISO Family


---
February 2015

The Rinn Family

A big congratulations to Paul and Pam Rinn for all they have done for the Parish in the Month of February and for all you do during the year. God Bless you.
---
January 2015

Hildebrand Family

A hearty congratulations to Jim, Liz and the entire Hildebrand family. Thanks for all you did in the month of January especially for the March For Life events and for all you do for the Parish and the Knights of Columbus throughout the year! God Bless you!
---
December 2014

Ed Mullen Family