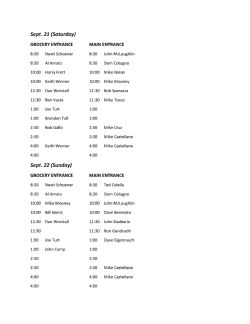 Can Shake at Berlin Wal Mart 9/21 and 9/22/2019 Still Needs Volunteers
Let Grand Knight John know the shift you prefer and he'll pencil you in on the attached list which will be updated frequently. PDF file with link above last updated 17 September 2019. 23 SLOTS STILL OPEN.
We really need two BROTHER KNIGHTS at EACH ENTRANCE from 8 AM to 5:30 PM Saturday and Sunday.
Please, if you have not signed up for a time slot and you have even a few minutes, stop by and help out.