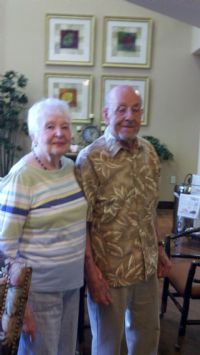 We mourn the passing into eternal life or our brother Sir Knight Peter Johnson. He passed away on September 18, 2017 at the age of 97 in California.

Pete was a Knight for 55 years, taking his first degree in September of 1962. He joined the Fourth Degree in April of 1963.

He is pictured with his wife Patricia in 2013 when we presented him a certificate for 50 years of service.

May he rest in peace.