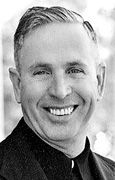 Arthur Edward Dugan passed away September 10, 2009. He is
survived by his wife, Virginia; daughters, Bernadette Dugan and
Kathleen Ross and grandchildren, Jared Ross and Adina
Torberntsson (Peter). Art served as a Chief Warrant Officer II,
USMC, enlisting September 4, 1940. He served in the South Pacific
and was in the first landing in Guadalcanal, then going on to serve
in the Korean War. After 22 years, he retired from the Marine
Corps, January 31, 1965. He went on to work for IBM, both in New
York and Arizona and then retired from IBM as well. Art was a
loving husband, father and grandfather. A Funeral Mass will be
held 9:00 a.m. on Tuesday, September 15, 2009 at St. Pius X
Catholic Church, 1800 N. Camino Pio Decimo. Burial to follow at
Our Lady of the Desert Cemetery with full military honors by the USMC Honor Guard.
In lieu of flowers, donations may be made to St. Jude Children's Research Hospital, Memphis, TN. A Visitation will be held from 5:00 to 9:00 p.m., Monday, September 14, 2009, with Rosary recited at 7:00 p.m., at BRING'S BROADWAY CHAPEL, 6910 E. Broadway.