(1) To locate your Field Agent select your Council or Parish or Postal/Zip Code from the lists below and click the "GO" button.
(2) If your Council is not in the list below, or no Field Agent is found, please contact Ronald A. Sneller , Jr. above.
Message to Knights not assigned to a council:
If you don't see your council here, or you do not have a Field Agent assigned to your council, please contact General Agent Ron Sneller
---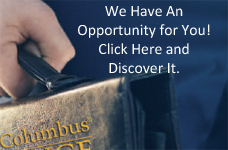 CLICK HERE to explore our Field Agent Opportunity where you can also fill out the Contact Request Form.