(1) To locate your Field Agent select your Council from the list below and click the "GO" button.
(2) If your Council is not in the list below, or no Field Agent is found, please contact Larry W Biever, FICF CFFM above.
Message to Knights not assigned to a council:
Please contact my office for any concerns or needs you may have. Please know we are actively looking and interviewing to have an agent for every council in our assigned area. If you know of anyone who may have interest please have them contact our office.
---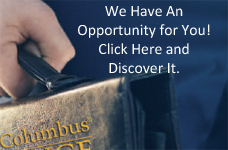 CLICK HERE to explore our Field Agent Opportunity where you can also fill out the Contact Request Form.
Agent of the Month
January 2018 Jeff Schaecher, FIC
Agent of the Year
2017 Jeff Schaecher, FIC